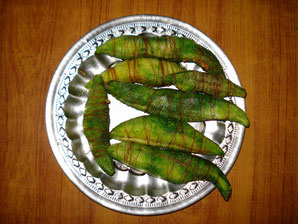 For years with my living places in several countries and my speaking of four languages I have tried to accept and understand the mentality, habits, cuisine and culture of peoples, who I, in terms of linguistics or of my place of living, got involved in... 
However, German is spoken in Italy, Germany, Switzerland and Austria. Russian is spoken in Russia, Kazakhstan, Ukraine and Belarus.
English is spoken all over the world....
In terms of cuisine I was wondering which similarities and differences we have even we speak the same language but when we live in different countries and in different climate zones with distinguishing cultures...
I know there are disgusting dishes in the world like barbecued insects, but which we will never eat because they are only disgusting...
My goal of this article is to mention some dishes which are strange but edible and cookable in Europe and North America.
Let's have a look at ingredients, habits of eating and a way of cooking which we could accept and even enjoy them and also use them at home where we are now...
Fried fern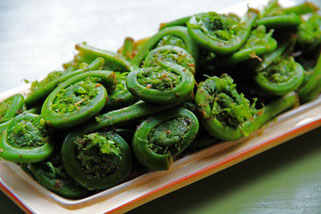 Fern is adored not only in Malaysia and Thailand - this is also an ordinary product in the Far East of Russia. Only young shoots of ferns (Pterídium aquilínum) are suitable for eating, which are harvested until the leaves unfold. The crop is soaked in salt water, then washed and boiled - only after this preparation the fern can be stewed, fried or used in salads. If properly cooked, it tastes like mushrooms. 
Tea with salt and oil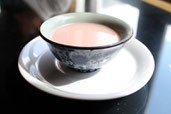 Yes, it's salty! With milk and butter! All this tastes like tea with salt but looking and feeling a bit like a soup. It is a traditional drink of nomads. It is still willingly drinking in Tibet, Mongolia, Buryatia and Kalmykia in Russia and also in other areas of Central Asia.
Jam from pine cones

This jam is one of the traditional jams in Siberia, Russia....
Bat soup

This soup can be tasted in Thailand and in some areas of China. The soup recipe differs depending on the way it is cooked and in accordance with the composition agreed before. Only the main ingredient - the bat - remains unchanged!
Hacarl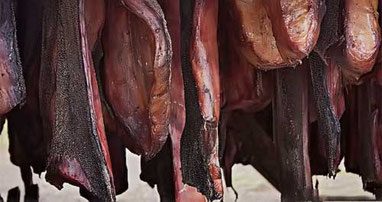 This dish is a must-have attribute of Christmas in Iceland. Its ingredient is nothing more than the rotted to the last cage meat of a giant Greenland shark. Fresh its meat is poisonous, as it contains a lot of urea and trimethylamine, but when rotting, they decompose and the meat becomes edible. The truth is, it gets a very piquant smell and taste ...
Haggis

Haggis is a very famous Scottish dish made of ram. In fact, it is a stuffed liver of the ram stomach.
Blood dishes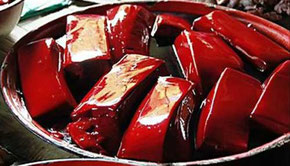 The great experts in the use of blood for food are the peoples of the northern latitudes. In order to obtain high taste qualities of blood, they apply methods such as calming an animal before slaughtering, as well as correctly bleeding it. Blood is released from a light cut in the artery and is drunk immediately. Quite often, this blood is mixed with fresh milk in various proportions and is an exquisite dish. 
You can cook from the blood very tasty sausages, casseroles, soups and even desserts. For those who comprehend the secrets of culinary processing the blood is a valuable raw material for the preparation of various delicious dishes.
Before preparing dishes, fresh blood must be filtered through gauze / sieve from clots and inclusions. When frying in a frying pan, the blood should be constantly stirred and fried at the medium heat.
RECIPE: Thuringian baked blood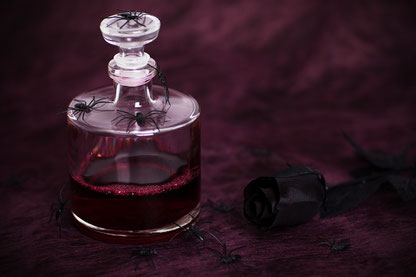 INGREDIENTS
0.5 l fresh blood
0.5 l milk
2 large onion
2 old roll
100 g bacon
2 eggs
Salt, pepper and cumin
METHOD
Stir the blood through a sieve and mix it with the milk and eggs.
Season everything with salt, pepper and so on.
Cut the onions up.
Dice the bacon.
Cut the rolls into coarse pieces.
Drain the bacon.
Bake the onions, coarse pieces of roll and blood in the oven at 200 degrees for about 1 hour.
Serve this with a side dish like potatoes or potato salad.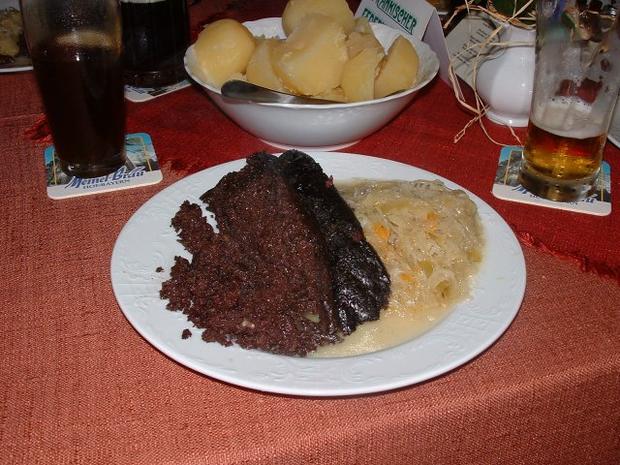 Enjoy this meal from Thuringia, Germany!
As a beverage to this meal you can take black beer from this federal country of Germany like Köstritz.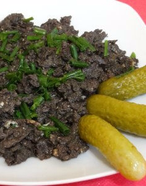 Are you curious of different countries and their distinguishing dishes?
Then,
try some of them...
Live Stylish!
 Stay Healthy!
    Eat Organic!
    Be Natural!