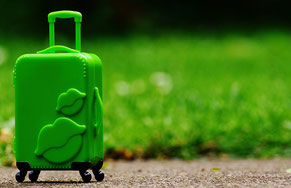 Do you travel often?
Which kind of a suitcase do you usually choose?
As for me, I prefer a trolley!
And what about you?
But which kind of trolleys to choose?
Do you know?
Let's have a look!
Cabin Trolleys with a charging station for a Tablet and Cell phone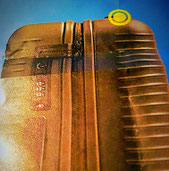 Are you familiar with the situation when you are hardly at the main station but your battery starts weakening?
The shockproof Cabin trolleys are provided with built-in batteries and with the USB connection which can optional be equipped with GPS for location.
Price range starts from 200 Euros.
Fully linked trolleys "Delsey Pluggage"
These trolleys let the cell phone beep as soon as they are placed on the conveyor belt of the arrival hall. You can open them by an app. The system "Delsey Pluggage" with three models will be available from the autumn 2017.


The price starts from 600 euros and upwards.
Bugaboo Boxer
The system "Bugaboo Boxer" can also turn a simple trolley into carry-on baggage. The models cost approximately 1260 euros. They are also available as single units.
Bluesmart - The World's First Smart Connected Carry-on Trolley
Bluesmart is a new development from Silicon Valley with the following functions:
USB port

GPS

B

uilt-in scales

Once removed, a trolley closes automatically.



Price is around 400 euros.
RIMOWA Electronic Tag-Technologie
With the RIMOWA Electronic Tag Technology you do not need to queue up. Your trolley can be checked into the plane by an app and your luggage can be left at the airport in just a few minutes.
Prices fluctuate from 500 Euros upwards.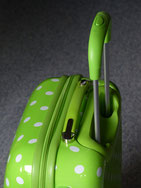 What kind of trolleys do you use when travelling?
What would you try out?
Anyway,
Live Stylish!
Stay Healthy!
  Eat Organic!                           
   Be Natural!