Etiquette for beverages refers primarily to wine and drinks stronger. As a general term, cocktail glass refers to a drinking glass which is used almost exclusively for cocktails. Various shapes have been developed for different beverage groups. Alcoholic cocktails have a string of flavours and moods. Therefore, there are so many cocktail glasses. 
What to drink and in which glass?
Which glass to use for which beverage?
Do you know?
Let's have a look!
Longdrinks and stronger drinks
Glasses without a stem are mainly used for cocktails served with ice cubes and are available in numerous shapes and sizes. It starts with liquor glasses for so-called short drinks which are served with only 2 to 4cl. Then over whiskey glasses or whiskey jugs of 200 to 300ml, smaller longdrink glasses of 200 to 300 ml up to large longdrink glasses with a volume of over 300 ml.
Glasses with stems
Glasses with stems do not often contain more than 100 ml of liquid. The volume measured to the rim is regularly not more than 200 ml. These cocktails are usually served "straight up" without ice in a glass and, therefore, also without drinking straw.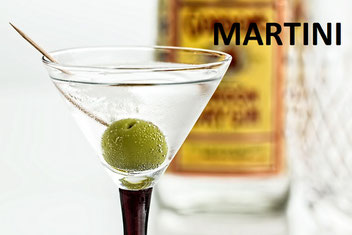 According to the ritual, Martini can only be called Martini when it is served in an appropriate glass and with a green olive.
The general rule for drinks says:
the stronger the drink, the lower the glass.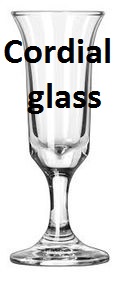 Cordial glasses are small. Stemmed glasses are generally used to serve after-dinner liqueurs. Alternatively, they may be used to serve drinks at a party, reception or other gathering. They are smaller than a typical wine glass, holding approximately one and a half ounces (± 45 ml) and are often (though certainly not always) made from thinner, more delicate glass.
Other drinks
No comments, but only
       Live Stylish!
      Stay Healthy!
        Eat Organic!
         Be Natural!