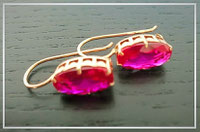 Ruby is one of the most famous gems. Genuine ruby is considered only natural corundum of red colour. All other shades are called sapphires. A colour range of ruby is quite extensive. There are rich pink shades with varying degrees of brightness and also a dark red colour with a purple tint. The rarest and most valuable are rubies on the surface of which a six-pointed star is clearly visible. This phenomenon is called asterism and refers not to the properties of the stone as such but it is conditioned by the presence of foreign substances in a gemstone.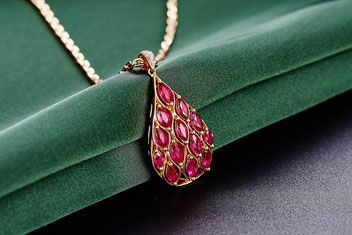 Ruby is an expensive gemstone, so it needs to be framed thoroughly. It is difficult to imagine valuable ruby jewellery combined with beach shorts or a denim miniskirt. The more elegant your outfit is, the better ruby jewellery will look. Ruby looks most effective by combining with evening dresses. One bracelet or beads necklace are able to attract attention and emphasize the good taste of a woman. But ruby sets are more interesting.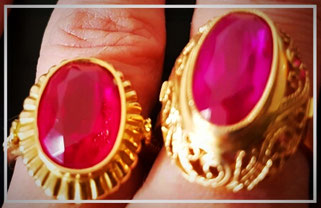 Ruby jewellery is a good present for women born in July. It is also perfect for the 40th wedding anniversary.
Jewellery made from ruby with cold shades looks the best on bright brunettes. For other women, for example, redheads or blondes, it is better to choose jewellery with rubies without a noticeable cold shade. 
Is your ruby jewellery fake or real?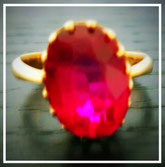 Do you like ruby jewellery?
Du you have any?
Then
                                       Live Stylish!
                                                                    Stay Healthy!
                                                                      Eat Organic!
                                                                       Be Natural!