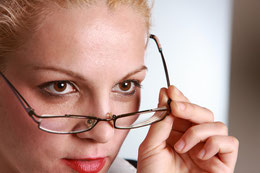 The wide spread of computers in our daily life has caused a number of complaints about health from PC users and, unsurprisingly, the greatest number of eye diseases. For both, users and ophthalmologists, the term CVS (Computer vision syndrome) has no longer been a new term.
What does CVS stand for?
Computer visual syndrome
Computer visual syndrome usually appears when people spend most of their working hours in front of computer monitors. The CVS is characterized by the following complaints:
Blurred vision (decreased visual acuity)
Slow refocusing from near objects to distant ones and back
Doubling of objects
Rapid fatigue when reading
Burning sensation in the eyes
Pain in the eyes and on the forehead
Pain during eye movement
Redness of eyeballs.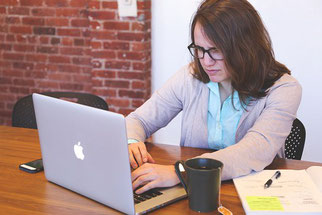 These phenomena are usually united by the term "astenopia" (literal translation - "lack of visual power"). All of the above mentioned complaints are observed by the majority of PC users and depend on the time of continuous work in front of computer monitors.
Some users get astenopia after 2 hours, others get it after 4 hours and almost all - after 6 hours of work in front of the computer monitor.
As studies in this field show, it is less tedious to read information from the computer monitor. More essential is an input. Subsequently, the greatest damage to the eyes is caused by working on-line. Special demage to the eyes is caused by working with computer graphics - execution and correction of working drawings, layout, design, etc.
Solutions
Proper lighting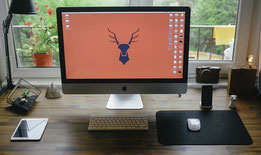 It is important that the computer monitor is not the only light source in a room. When sitting at the computer or watching TV, turn on a lamp.
The light should not fall direct into your face. 
In fact, do not put a desk lamp in front of your eyes and do not put your PC in front of a window. The light should shine from aside.
Breaks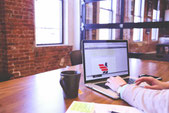 Try to get breaks when
looking alternately at close and distant objects.
blinking from time to time. Blinking moistens your eyes.
doing circular eye movements.
Moisturizing eye drops

Use moisturizing eye drops. There are many options in pharmacies. Look for those in which there are no preservatives. And do not confuse moisturizing eye drops with drops to relieve redness. The latter can, on the contrary, increase the feeling of dryness.
Air in a room
A good microclimate is something that can save you from dryness. Airconditioners and humidifiers will help you to adjust the temperature up to 18-22 ° С and the air humidity up to 40-60%. If you smoke, then do not smoke at your workplace so that the smoke does not float in a room.
Monitor position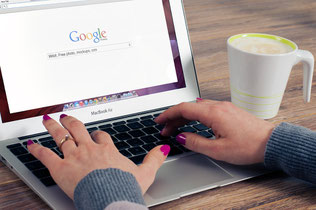 Place the monitor correctly, that means at arm's length, so that the top of the screen is below your eye level.
Adjust the height of a chair, if necessary.
Adjust your computer display settings: brightness, text size, contrast and colour temperature which are convenient for you.
Wipe the monitor permanently. The more dust and stains are on it, the more glare and less contrast you have.
Use natural remedies

Place cucumber slices on your closed eyes.
Make some juice with grated potatoes, dip cotton in it and place them over your eyes.
Dip cotton in rose water and place them on closed eyes.
Computer glasses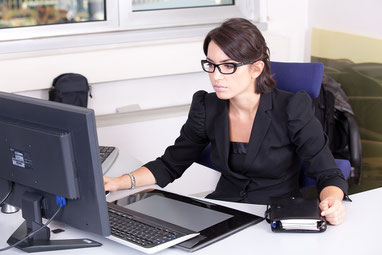 It is useful to use computer glasses with the following properties:
Absorption of UV-radiation and optimization of spectral composition of visible light
Restoration of eye tissue
Increase in acuity and sensitivity of eye receptors
Removal of stagnant phenomena in blood vessels of the eyes
Increase in working capacity and relief of feeling of tiredness and sleepiness
Contrast enhancement of a perceived image.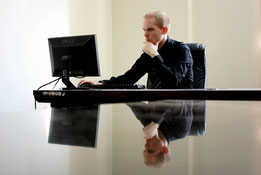 Protect yourself and your eyes when working on the computer nowardays!
Follow some simple rules!
                                        Live Stylish!
                        Stay Healthy!
                          Eat Organic!
                           Be Natural!