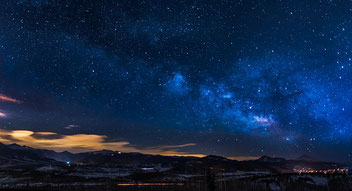 By Oliver Moody
Taken from The Times, London, copied from World and Press, April 2 2017
Between the noise of other people's children and ants marauding into your tent, camping can seem unconducive to a restful night's sleep. 
You weary office workers would function a good deal better if they took  regular holidays under canvas, scientists have found.
A study indicated that even  as little as a few days in a tent could shift the average person's body clock back by two-and-a-half-hours. The mordern urban lifestyle, with its prolonged exposure to artificial light, is thought to have pushed this clock forward by about two hours as our biochemistry falls out of sync with the times we are expected to be awake.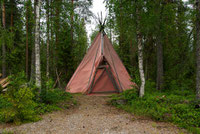 This leads to a phenomenon that psychologists call "social jet lag", which t the Britishappears in the long run to be linked to a higher risk of obesity, diabetes and other diseases, It has allso been estimated to cost the British economy up to 40 billion pounds a, year, approximately 2 per cent of GDP, through lower productivity and higher health-care costs.
The root of the problem, according to Kenneth Wright, director of the sleep and chronobiology laboratory at the University of Colorado Boulder, is a light sensitive hormone called melatonin, which naturally rises at night and then slumps in the morning as stress hormones take over.
It is well established that being around electric lights after sunset, and particularly in the hours before bedtime, effectively tricks the
melatonin cycle into adapting to a longer day, shunting  it later and later.
Professor Wright and his colleagues sent four young men and five young women camping in the Rocky Mountains for six days in December to see if the cycle could be reset. The participants were allowed to sleep in their tents whenever they liked, but denied any light except the sun, the moon and their campfires. By the end of the trip, they were going to bed about 150 minutes earlier and sleeping about 135 minutes longer each night, although this may have been partly down to the chill of the Colorado winter.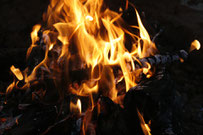 The scientists repeated their experiment in the summer, this time sending nine people in their twenties and thirties for a weekend's camping in the same location while keeping five others in the city. The camper's melatonin and sleep cycles shifted at least an hour ealier in the course of two days, according to findings published in the journal Current Biology.
The drawback is that the effect probably dissipates within a few days and so the scientists are trying to find other ways of adjusting the melatonin curve. "If you set your clock earlier, whether it's a week-long trip or even just a weekend of camping, it's going to revert back in perhaps a few days," Professor Wright said. "I want to follow up and find out what things we can do to keep it there."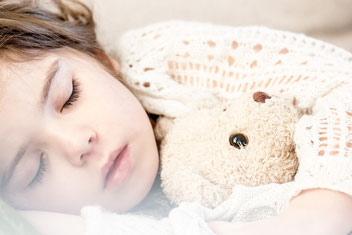 Enjoy your sleep!
                Rest well in your bed!
            Do not mix your biological clock!
                                       Live Stylish!
                                       Stay Healthy!
                                         Eat Organic!
                                          Be Natural!