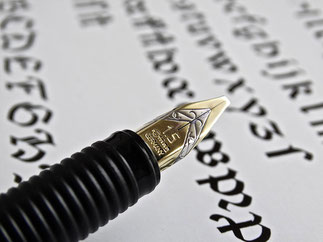 The main task of teachers at primary school is to teach students how to learn!
But what about students with diagnosed misspelling?
Their symptoms are as follows: 
● Difficulties when writing letters, words and sentences
● High number of mistakes in untrained dictations
● High number of mistakes when copying texts
                                                                             ● Grammar and punctuation mistakes
                                                                             ● Frequently illegible handwriting.
According to the  International Dyslexia Association is dyslexia "a specific learning disability that is neurobiological in origin. It is characterized by difficulties with accurate and/or fluent word recognition and by poor spelling and decoding abilities. These difficulties typically result from a deficit in the phonological component of language that is often unexpected in relation to other cognitive abilities and the provision of effective classroom instruction. Secondary consequences may include problems in reading comprehension and reduced reading experience that can impede growth of vocabulary and background knowledge."
Dyslexia is the international term for legasthenie and can be used as a synonym. This is consistent with the definition of dyslexia (F81.0) in the International Classification of Diagnoses (ICD-10) of the World Health Organization (WHO).
The cause of dyslexia is a disorder of the phonological information processing. This disease is also defined as a neurobiologically and phonologically induced developmental disorder, which occurs even in case of appropriate support.
Solutions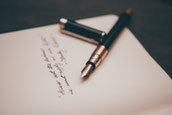 Spelling can be learnt only by writing, and no matter either by handwriting or by vertual writing using a smartphone or a computer.
Spelling can also be learnt by reading because the visual memory is working.
Understanding of correspondences between sounds and letters comes first. For example, before spelling a word, students can orally take sounds of the word apart. Then, they can recall the letters which they are spelling and those sounds.
Few irregular words in each language like "Froh"/"Vogel" in German or "they, their" in English or "хорошо", "пожалуйста", " суббота" in Russian should be practiced in writing daily. Pupils may be able to handle only a few new words at a time, and they may need many opportunities to write words accurately and with supervision before they can remember them.
It is important for students to learn spelling for writing and not just for spelling tests.
Computer spellcheckers are not helpful unless students have already achieved basic spelling skills.
Time sequence for the teaching of spelling
Training of phonological awareness
Learning of phoneme-graphems correspondence rules (Phonem-Graphem assignment)
Reading and spelling exercises
Learning of spelling regarding sounds of words
Elaboration of spelling rules
Learning of exceptions to the rules.
By setting of realistic goals without overloading or underloading it should be practised as much as possible. The support must be given in accordance with child's performance level. If a child is still not able to assign sounds to letters (Phoneme-graphema assignment), then a training of orthographic rules is less promising.
Psychological stabilization of a child should also be made like an increase in learning motivation, reduction of performance fears. Supporting school and family surroundings are not less important. Due to this parents have to receive instructions and consultations.
The whole therapy usally takes about 1-2 years.
Two brief exemplary overviews of spelling programmes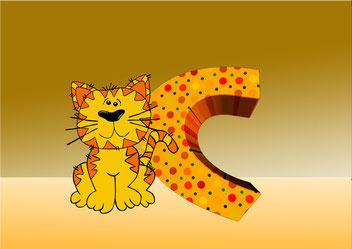 Rostock's reading and spelling training by Kossow
It is assumed that sound perception is a cause for spelling disorder. Therefore, pronunciation exercises combided with a speaking and hearing training are practised. The training programme includes standardized algorithms, which are memorized by children. As a result, a child has to decide by thinking which spelling is to use.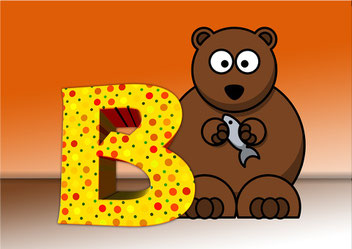 Kiel's reading and spelling composition by Dummer-Smoch & Hackethal
The programme assumes that spelling mistakes in the 3rd and 4rd classes result from problems in the reading process in the 1st and 2nd classes. Consequently, the programme starts with a reading training. After its completion a spelling training begins. The reading improvement is developed for primary schools as a 7-week intensive course                                                                                              with 60 h. 
Conclusion: Children with dyslexia need the intensive support at school and out of school including family support and often therapeutical treatment.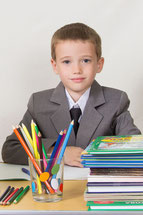 Have fun reading and writing with your child!
                                                                    Live Stylish!
                        Stay Healthy!
                          Eat Organic!
                           Be Natural!