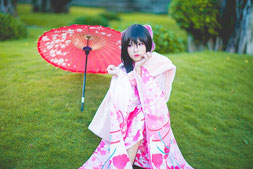 In order to understand psychology and philosophy of the Japanese, we must return to those distant years when differences between them and the Chinese and also other peoples began. Conflicts between these great ethnic dynasties, as a rule, lasted for many centuries. Thus, the Japanese society was formed following commands to protect its emperor. This all led to unique traditions which predetermine behavior and perception of life in general.
All Japanese are willing to doing something for society. They do not have such a notion that someone can do something and others do not do anything. For a long time, non-participation was severely punished. The Japanese feel great satisfaction achieving something and doing something better. This is the essence of their lifestyle. But if they fail, it will mean that they have to work harder in order to achieve better results.
Additionally, they do not love loneliness. They like to be in public, to think and act together. The Japanese are characterized by a heightened fear of loneliness.
Perception of life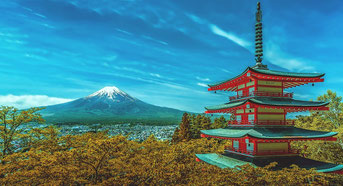 The Japanese perception of life is very different from the European and North American ones. This people believe that there are things which can influence them and there are things that cannot. They do not try to change irreplaceable things, so they have much less depression compared to Westerners, whose discontent with life usually comes from an inability to change it. There are two main features in Japanese psychology:
Unity with nature
Unity with society.
Despite Japanese technological advances, the Japanese believe that their existence depends on natural phenomena. People are convinced that they must experience the beauty of nature and learn about themselves through this experience. Even during natural disasters the Japanese do not blame nature, do not start hysterics but accept everything as a part of natural life.
Courtesy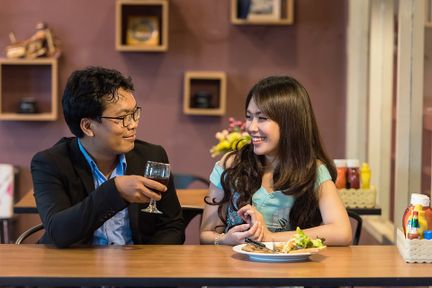 Japanese courtesy and Japanese cleanliness originate from the same duality of their views. Japanese politeness does not mean loyalty to certain moral principles of respect for others. These are the norms of appropriate behavior introduced into everyday life. They were formed on the basis of feudal etiquette, the violation of which was considered the gravest crime. The features of this ancient discipline are still visible in behavior of the Japanese nowadays.
Vertical relationships between superiors and inferiors, between fathers and sons, between the elder and the younger are clearly defined by smallest details. However, the Japanese morality almost does not concern with how a person should behave towards people being unfamiliar, which is considered in the Western World one of the bases of proper behavior.
Being courteous means not only hiding your state of mind but sometimes even expressing directly the opposite feelings. Japanese etiquette considers it impolite to shift the burden of one's own concerns to an interlocutor or show an excess of joy, while another person may be upset at the moment.
Children education
Many foreigners are amazed that Japanese children seem to cry never. Some even attribute it to the famous Japanese courtesy, which manifests itself almost from infancy. The reason for that, of course, is different. A baby cries when he or she wants to drink or to eat, when he or she experiences some inconvenience or is left unattended and, finally, when he or she is forced to do something. The Japanese system of education is supposed to avoid all this.
For the first two years, the baby is a part of the body of the mother, who wears her child behind her back for days, who puts him or her to bed next to her at night and she feeds breast him or her at any time, as soon as he or she wishes that. Even when the baby starts walking, he or she is almost never taken off mother's hands. And the mother does not try to accustom her child to some sort of routine and to limit his or her impulses. The child hears only warnings: "dangerous", "dirty", "bad." And these three words enter into child consciousness as something unambiguous. In brief, children in Japan, from our point of view, are incredibly pampered. You can say, parents just try not to give cause for crying. Especially boys are almost never forbidden anything. The Japanese manage not to react to bad behavior of children at all, as if not noticing it.
School years are a period when child's nature gets first limitations. On the whole, there are three stages of children education in Japan:
From birth to five years - children are allowed to do everything.
From five to fifteen years - children obey their parents properly. There are a number of rules that must be followed.
From the age of fifteen and upwards - children have the same responsibility as adults, therefore, they are responsible for their actions on their own.
Business ethics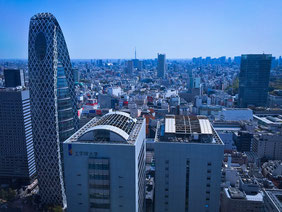 Aspiration for avoiding an open clash with opposing attitudes is manifested in the Japanese and in their practice of decision-making. These decisions are usually not a result of someone's personal initiative but they are an outcome of the agreement between all interested parties. At the same time, according to the norms of the Japanese business ethics, the main virtue is not to remain firm but to show readiness for compromise for the sake of general consent.
First of all, the Japanese try not to notice as long as possible that they are violating the existing order of things. They consider it natural to delay making of certain decisions until they are no longer needed. But here are the roots of another important national traits: Japan is sometimes a country of sudden changes, sharp turns made after prolonged delay.
So, the Japanese always look for solutions which would generalize the points of view of all participants, each of which has something like a veto. If, despite lengthy discussions, someone still opposes this initiative, the issue is not solved at all but it is postponed.
Sexual Lifestyle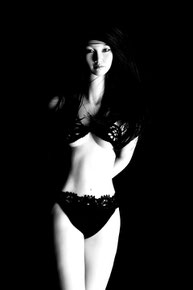 Japanese morality emphasizes that physical satisfaction should be given properly. In the opinion of the Japanese, sexual and erotical satisfaction do not subject to condemnation because people do not constitute sin. 
The attitude to sex in Japan is very peculiar. It does not have moral underpinnings. Sex in Japan is a kind of ritual, in which the presence of national clothes, a certain approach and other attributes are necessarily present. 
Having husband's fun outside the home is accepted. But the jealousy of the wife - that's what looks immoral in the eyes of the Japanese. So, the Japanese morality is very tolerant towards human weaknesses. Since the Japanese do not see in human nature the confrontation between spirit and flesh, they also do not see life as a clash of Good and Evil.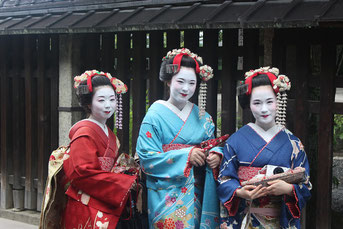 Striptease bars are only fun. Any attempts to have sex there are strictly suppressed. At the moment, prostitution in Japan is banned. But only vaginal sex is prohibited (other kinds of sex are not considered to be such).
Porn is also forbidden, so the creators of "adult films" have to invent something that would stay within the law. For example, to produce films in which girls are blessed with tentacles (the metaphor is clear) or when girls experience an incredible delight when their face are erupted with a stream of sperm. In this case, the human genitals are hidden behind a blurred picture. In addition, it is worth mentioning erotic animes. The reason for their producing is a ban on showing an erected penis in public. 
Niotamori Ritual means that a naked girl is served in expensive restaurants as a plate for sushi, sashimi and sweet desserts. Thus, traditions are maintained.
Conclusion
Japanese morality does not aim to change a person. It seeks only to curb people with a number of rules for proper behavior. Instinctive inclinations and impulses remain unchanged.This explains the duality and inconsistency of the Japanese nature. 
This does not mean that the mind triumphs over feelings. Just the Japanese are able to suppress their emotions in order to protect others. But in fact, those emotions that remain insides determine their points of view, their desires for beauty and naturalness.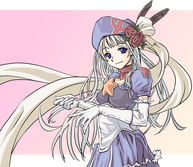 Have you ever been to Japan?
Are you familiar with the Japanese lifestyle?
Let's try it!
 Live Stylish!
                                      Stay Healthy!
                                        Eat Organic!
                                         Be Natural!