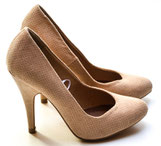 Author: Rosemary Bennett
The Times, London, copied from "World and Press",
March 2, 2017, 11.
Some companies in Britain ask female employees to wear short skirts, high heels and to "look sexy".

Women have been told to wear short skirts and plunging necklines and even dye their hair blonde, according to a report by MPs into "dress codes" imposed on them at work. A special parliamentary investigation heard from women who were also ordered to reapply make-up throughout the day and told off for wearing loose clothing in hot weather.
The "troubling" experiences of female staff were uncovered by the inquiry into the case of Nicola Thorp, a London receptionist sent home from her temporary job last May because she was not wearing high heels. MP's said they wanted to find out how widespread such practices were.
They called for companies to face fines for such discrimination and for employment tribunals to make awards against employers who flout the law. The petitions  committee, which considers parliament's response to large public petitions, and the women and equalities committee said it became clear in the course of the inquiry that Ms. Thorp's was not an isolated case.
"We heard from hundreds of women who told us about the pain and long-term damage caused  by wearing high heels for long periods in the workplace, as well as from women who had been required to dye theit hair blonde, to wear revealing outfits and to constantly reapply make-up," the report said.
"The government has said the exciting law is clear, and that the dress code that prompted this petition is already unlawful. Nevertheless, the discriminatory dress codes remain widespread"
The MPs said it was clear the existing law was failing fully to protect employees from discrimination at work and urged ministers to review and strengthen it if necessary.
Women and campaign groups who gave evidence said "dress codes" operated by companies often required a sexualised appearance, sending out the message that looks were of more value than skills or experience.
"There have been statements from women expressing that being asked to look 'sexy' in the workplace leads to the uncomfortable realisation that the business they work for is profiting from their bodies," the Fawcett Society campaign group said in its evidence. It said women working in a casino were criticised for wearing loose clothing on a hot day, and were sent off regularly to touch up theit make-up.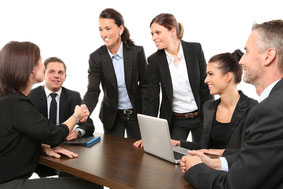 "This also affects women at the top of public life as we have seen from headlines since Theresa May became prime minister. Having a society where it is normal to judge women in their professional life by their appearance and their shoes is not just rediculous but demeans women who reach the top of their careers, and limits women's participation in politics," it said.
Ms Thorp said it was clear that she was not alone. "This may have started over a pair of high heels but what it has revealed about discrimination in the UK workplace is vital," she said. "It is crucial that the law is amended so that gender neutral dress codes become the norm."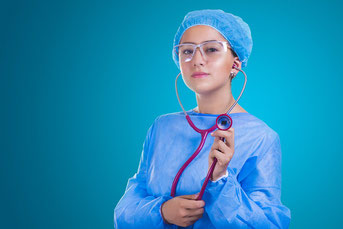 I'm wondering:
1. What is more important to you - to look sexy on business or to look neutral?
2. Are you agree to keep you perfect appearance at work or would you rather prefer to look casual?
3. Would you like to wear high heel shoes at work?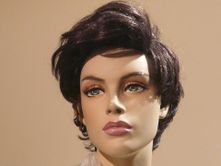 Be free to answer my three questions and
                                                   Live Stylish!
                        Stay Healthy!
                          Eat Organic!
                           Be Natural!