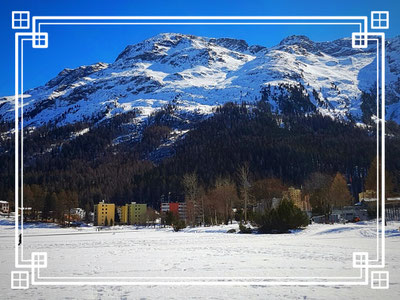 The lake of St. Moritz is a lake at    St. Moritz, Switzerland with a surface of 0.78 km².      
The city St. Moritz lies on southern slopes of the Albula Alps overlooking the flat and wide glaciated valley.      St. Moritz is a popular destination for the upper class. It has one of the most expensive ski resorts in the world, many luxurious five star hotels and upscale shops.
Most of the population there speaks German. Italian is the second most common language. About 6.6% of population speaks also Portuguese.
Especially interesting is the lake of St. Moritz in winter. A lot of sport activities are carried out on the frozen lake.
For example, Polo matches are held every January or early February. Compared to polo played in summer, the winter matches are a bit larger.
This is also the location, where the sport of skijoring was invented. In this connection you can read my previous article "Skijöring: Eine spannende Wintersportart".
In addition, The Cricket on Ice Trophy Tournament takes place on the lake of St Moritz in February.
Apart from that, horse races are held on the frozen lake of St. Moritz for three weekends every February. These races called "The White Turf" have been held since 1907 and bring the wealthy tourists to the lake for champagne and betting. More than 35.000 spectators attend the White Turf annually to pursue exciting scenes and entertaining events.
On 24th February 2017, The Night Turf was held for the third time on the frozen lake, featuring exclusive horse races at night. The admission to the frozen lake and to the grandstand seats is free. Spectators are close to the track. Besides culinary delicacies, the guests can enjoy a live concert outdoor and a spectacular lightshow in the night sky of St. Moritz.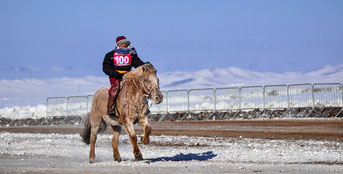 Enjoy your stay in St. Moritz especially
in winter!
                                       Live Stylish!
                                       Stay Healthy!
                                         Eat Organic!
                                          Be Natural!