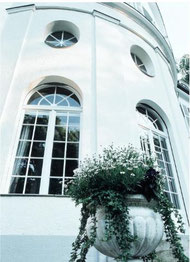 The company SILATEC Ltd. is located in the German town Gelting. SILATEC means a brand of security glass with absolute all-round protection for private homes, museums, jewellers and public buildings.
This unique glass can be manufactured for windows, glass walls, glass doors and shop windows in different kinds of thickness and sizes. These products also remain transparent and safe through years.
Which advantages does this glass have compared to other glass products?
BURGLARY PROTECTION
The burglary protection is measured by the number of strokes required to produce a desired opening. It is a measure of the resistance class, e.g., the lowest resistance class P6B        
(EN 356) is allocated to glazing that reaches 31 blows; from 71 blows it receives the highest class P8B (EN 356).
Glass of SILATEC meets all the requirements by the highest resistance class.
Look at the video below.
BULLET PROTECTION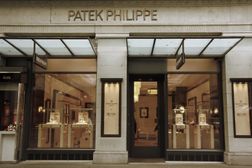 Normal armoured glass is thick and green. On the contrary, SILATEC is lighter and thinner. It is also crystal clear.
No matter what happens outside, inside you can sit, drink a glass of wine and read a book because SILATEC defies the most brutal attacks. 
LIGHT WEIGHT
This is an important advantage during assembly and especially for everyday use. Windows and sliding doors can be opened with ease, closed and moved. They can also be manoeuvred by children or the lady of the house — although this is characterised more by elegance than by force.
EXTREMELY THIN
Clearly safer than armoured glass: In addition, it is still neutral in colour, much lighter and thinner.
The surest glass in the world does not have to be thick; rather intelligent.
100% UV-PROTECTION
UV-light affects colours and can, therefore, irretrievably destroy works of art, antiques or furniture. SILATEC filters UV-radiation in the correct measures: 100%. 
ENERGY EFFICENCY
Excellent thermal insulation — save energy and operating costs. 
SUN PROTECTION
The cooling of a building is usually more complex than the heating. SILATEC absorbs solar radiation and the effect of heat for exactly the temperature you desire.
ALARM FUNCTION
You know the glass is a wall. A burglar does not. Therefore, it is possible to buy an invisible alarm function: an alarm loop can be burned into the surface of the pane.
FIRE PROTECTION
Silatec can be manufactured in combination with fire proof glass. This can be used in complete security in order to escape. On heating, one or more intermediate layers cool down the temperature considerably. Following the relevant European standard EN 13501, there are different classifications and duration for fire resistance.
MADE TO MEASURE
Triangle, polygon, circle, ellipse, segmental arch, parallelogram, glass corner and anything else you can think of. SILATEC manufactures each piece of glass by hand. Made to measure and, in all cases, with complete assurance.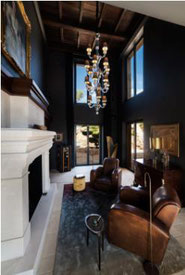 Try the glass of SILATEC!
Protect you and your home with this glass!
Protect your business with SILATEC!
                                                     Live Stylish!
                        Stay Healthy!
                          Eat Organic!
                           Be Natural!