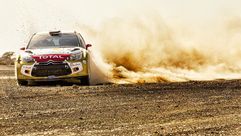 Please, do not confuse dirt biking racing which means bikes ridden off road with dirt track racing (also known as flat track racing)...
Dirt track racing is a type of auto racing performed on clay or dirt surfaced oval tracks.
Two different types of race cars are mostly dominated — open wheel racers in the Northeast and West and stock cars in the South of the United States.

An open-wheel car (formula car or single-seater car in British English) is a car with the wheels outside the car's main body and usually having only one seat. Open-wheel cars are usually built specifically for racing,                                                      frequently with a higher degree of technological sophistication.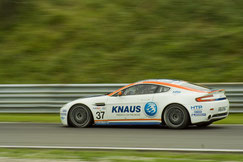 A stock car (also called cattle car or fendered car) is an ordinary car, a standard model of automobile changed in various ways for racing purposes. This differed from other race cars that were modified and customized for specific performance capabilities.­
The dirt track racing began in the United States before the World War I and became widespread during the 1920s. It is the single most common form of auto racing in the United States. Racing in the US is much more than just NASCAR or IndyCars. Nearly every area of this huge country has small dirt tracks on which the hobby or amateur pilots can race. 
The distances are always the same: A small oval with a little curve elevation and with a covering not consisting of asphalt, tar or concrete. No, on the dirt tracks you drive on a clay / sand / ash mixture of any origin.This is absolutely the best way to spend Saturday night in America. There are hundreds of local and regional racetracks throughout the nation. The sport is also popular in Australia, New Zealand, Canada and the United Kingdom.
The main thing about it is to find a suitable dirty place, a huge puddle, the best in the clay of the road with a deep track or with other similar obstacles. The pilot drives the car in a puddle, onlookers watch as the car skids and give advice. Dirt is flying from under the wheels and smearing all around.
In North America the track surface is composed of any soil, but most racers prefer a track with a clay base. According to the National Speedway Directory there are over 700 dirt oval tracks in operation in the United States. Australian tracks are similar to those in the USA. In Great Britain the oval tracks are normally on grass. In Europe tracks can be built of grass, sand or cinder.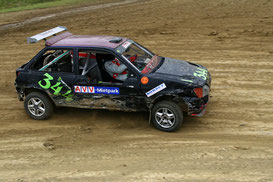 Enjoy dirt track racing!
                                 Live Stylish!
                                Stay Healthy!
                                  Eat Organic!
                                   Be Natural!