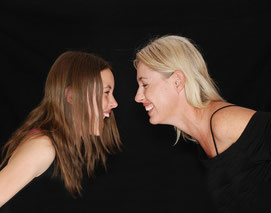 Author: Tetyana Zelinska,
             Dr. Prof. in Psychology (Ukraine),
            National Pedagogical Dragomanov University
Translator: Svitlana Luftl,
                  Ph.Dr. (Ukraine)
For older parents and adult children is especially important to harmonize and coordinate their real relationships towards integration of ambivalence (positive and negative) with domination of the positive experience. Relationships between generations of parents and children should attract attention of researchers because parents lose their social status (they become pensioners) and children gain it (career and earnings are growing). Parents lose close emotional relationships with their adult children who acquire diverse relationships with their own children. Negative features of this situation could be reduced and harmonized provided that both parties will seek warm and calm relationships.
In my opinion, ambivalence of personality is a personal property that is inherent in each individual and is found concurrently in positive and negative evaluations of the same person in thoughts, emotions and behavior.
Genesis of personality is inextricably linked to development of his/her internal ambivalence that influences the manifestation of age and social features. The source of ambivalence is a need, a genetic driving force of personality.
Genesis of ambivalence in adulthood is carried out as its deployment in the inner world through balance, coordination, harmonization of positive and negative experiences.
Ambivalence develops throughout the whole life, but the polarity between generations increases in old age when relationships with adult children become an acute existential sense. The life time of limited social opportunities for old people activates, on the one hand, a need for close relationships with adult children as the most important value, on the other hand, the intensity of ambivalence in relationships between generations. The latter can be explained by different life goals of aging parents and adult children.
Ambivalence of relationships between generations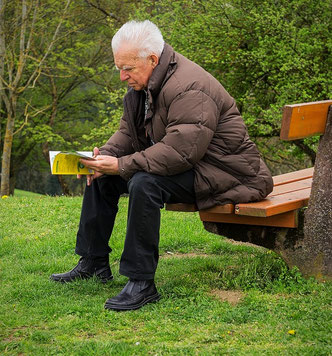 Elderly parents are able to choose consciously warm, good relationships with the closest people, with their own adult children.The degree of proximity between generations is related to their age and to events that occurred in the parent's and/or the children's lives. The relationships between aging parents and adult children usually strengthen, but more often between mothers and daughters. Mothers more likely than fathers seek a psychological counseling as a new way to solve the painful relationships with adult children. The experience of the psychological counseling is the basis for my generalizations. It is evidenced by the analysis of studies in the cognitive psychology.
Past relationships between generations often disturb a conflict-free communication. Parental unconditional love is a "shelter" for children at any age, which is a positive aspect of our lives. However, some adult children do not always return the parent's unconditional love. They will revenge on parents for the past rudeness, disrespect and indifference. This aggressive treatment is an expression of intense ambivalence between generations forming unstable, frustrating relationships.
Ambivalent relationships between generations also increase when one of the parties (an elderly parent or an adult child) wants to save or create closer emotional ties and the other one does not agree or remains undecided. A destructive style of communication between generations has a ripple effect because other family members also act negatively (See Montoro J., 1994).
But parents should not accept destructive relationships. For example, it is better to write a letter to an adult child, in order to express a clear and explicit desire to build constructive and good relationships. This step is enough to rebuild relationships between generations when adult children become aware of their own contradictions between autonomy and care for their parents. This is a sign of consistent acceptance of own and parental independence and also of providing care for elderly parents.
At the same time, parents should accept their children as adults and treat them as equal people. Each of them should have personal space without violating the rights and dignity of a loved person. For example, elderly parents should not give unwanted advice to their adult children when they do not ask for it. Because the advice could be perceived as a criticism. Indeed, the less parents tend to give advice to their adult children, the more they ask for it. The lack of constructive changes by elderly parents leads to intensification of incompatible contradictions in high ambivalence, as well in the inner world as in relationships with adult children by displaying hostilities, accusations, remorse, guilt and depression.
Thus, the main contradiction of elderly parents is experienced in terms of individual autonomy and in terms of a need for care by their adult children. Due to this is important to reconcile their own autonomy and the autonomy of their adult children by clear differentiation of the role of father/mother and to be able to enjoy the care by own children. An open and correct discussion about inconsistencies between elderly parents and adult children can soften ambivalence of both parties and makes it possible to reduce a parent-child conflict. Remember, that an interaction between people is constructive provided it is not only mutually beneficial but also mutually developing based on constructive ways to meet the needs.
Parents have a positive educational effect on their children in any age as well as children - on their parents. However, content and intensity of education change adapting to age and real life, especially when both generations become older and older. Remember, that a parent telling to his/her forty-years old daughter: "I said so", "I want you" will not reach such a great effect which he/she had as a daughter was ten years old. On these grounds, elderly parents have to learn to communicate with their adult children on the basis of democracy with the clear differentiation of the roles of father/mother and children (See Shapiro, A., 2004).
Adult children often emphasize that their parents were bad because they did not properly perform their duties. These adult children sometimes try to humiliate their elderly parents in the presence of their grandchildren although the parents feeling shame, anger and embarrassment. The circle of hatred increases. It can be stopped only by joint efforts of both generations.
In this situation, aging parents can admit their inadequacy in the education of a young child and also stubbornness in dealing with an adult child. They can tell an adult child that they tried to be caring parents but they did not always know how to act. Ii is important to reconcile through forgiveness which enables acceptance of each other and maintains positive relationships.
Settlement of major ambivalent contradictions between generations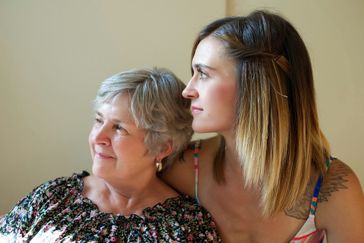 Exactly concrete relationships between generations reinforce inconsistent social and internal ambivalence. Many adult children and elderly parents express opposing and incompatible thoughts and feelings. But the main direction of tension between them indicates autonomy and dependence when each party absolutizes only his/her own independence without taking into account the need for getting and providing care (See Luescher K, K Pillemer, 1998).
For example, a daughter taking care of her father can feel undervalued by him. The reason for that is that her father does not appreciate his daughter's care. He considers this care as a routine and takes his own autonomy for granted as a tribute to his parental role. The daughter caring for elderly father tries to manipulate her domestic responsibilities, their own children and career. She emphasizes her loss of autonomy and, as a result, she makes her own family life difficult (See Johnson, A., 2005). Therefore, the ambivalence between generations is being built in this situation by inadequate styles of interactions between an elderly father and his adult child without approving of autonomy and without giving and receiving support and care.
An elderly father often has more intense ambivalent relationships with adult children than an elderly mother. A deficit of father's love acutely experiences as injustice also by adult children (See Zielinska T. M., 2010).
A relationship between an elderly father and his adult son has some certain characteristics. When the script of son's childhood is featured by son's autonomy, then the ambivalence between generations is moderate, consistent and without violent conflicts. On the contrary, when the father violated the autonomy of his growing son, then he continues also in old age to put pressure on the independence of his adult son. In response, the son shows aggression, contempt, criticism towards his elderly father. As a result, they both often complain of a tense communication or even its absence, which indicates the intense ambivalence between generations.
However, elderly parents can admit reality at any time in order to find understanding with adult children without persistent demands but with a gratitude for the children's care. Each party can reduce his/her own autonomy when the issue of providing and receiving support and care is being solved.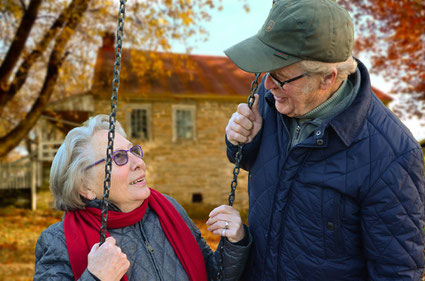 A psychological counseling with elderly parents requires taking into account such specific characteristics of old people:
slowing of cognitive processes;
reduced ability to think;
constricted and limited values and more.
However, aging parents consider the relationships with their children as a criterion of their lives, so they hope to follow the path of reconciliation of ambivalence.
It is important to them to experience "the phenomenon of maturity", which means realization of hope for children as a support in old age. If their children are successful or relatively successful and happy in their lives, the elderly parents think they did a good job and have lived with dignity. When they still have a good relationship with an adult child then they really feel peace, prosperity and happiness. However, when relationships are tense, then elderly parents suffer from a feeling of guilt, offence and accusations from their adult children BUT without feeling responsibility for them.  
Thus, the mental health of elderly parents stands in a direct proportion to the relationships with their adult children because parent's vitality renews quicker with respect and care of their children. Of course, it is natural that the time comes when a strong father or a strong mother becomes weaker with age and he/she needs care. An adult son or daughter, according to national and family traditions, undertakes personal responsibility for maintaining the autonomy, support and care for his/her father and/or mother. 
Conclusions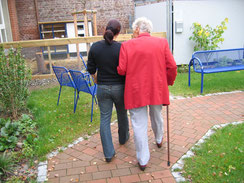 My point of view concerning ambivalent relationships between elderly parents and adult children is that the high, uncoordinated ambivalence of parents and children interacts in real parent-child relationships.
The main ambivalent contradiction of aging parents affects their own autonomy and a need for care by their adult children.                            SOLUTION: Clear differentiation of the role of father/mother with awareness of their own age and of the age of their adults children.
The main ambivalent contradiction of adult children concerns their own autonomy and awareness of caring for elderly parents.                                                                                   SOLUTION: Acceptance of their own and parental independence by taking care for their parents.
Reconciliation of each party's own ambivalence allows to harmonize parent-child relationships and to accept autonomy as a freedom of each generation in accordance with age, care for the elderly parents and a gratitude from the parents to children. Elderly parents and their adult children are more joyful respecting each other and, therefore, much happier.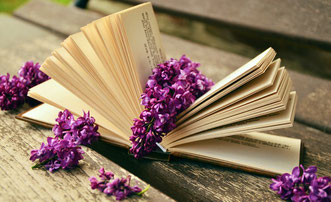 Enjoy your own parent-child relationship even in old age and as an adult child!
Get rid of ambivalence!
Clarify the past and present matters with your closest relatives!
Discuss all the issues with them!
Enjoy your happy family!
                        Live Stylish!
                        Stay Healthy!
                          Eat Organic!
                           Be Natural!