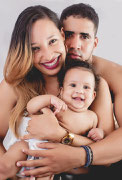 We sharply feel offence to those people who we love most. The strongest feelings are love and hatred. They are often directed to the closest people in our families. The feeling remains strong, even though we are six years old or sixty years old; We see our own parents every day or they are already dead.
Family is our first small group. Throughout our lives we change our families - a family where we were born for that one where we give birth to our children. Family is a manifestation arena for expression of our individuality, for awareness of our dependent childhood and subsequently for awareness of independence of adults.
It is known that the strength of the family depends on the proximity of its members, on the depth of interaction, on hanging out together and on mutual destiny. However, a family is often the first place of confrontation, where dilemmas are faced.
The basis of this struggle is the conflict between personal benefit and well-being of the whole family. In brief, it is the struggle between I and WE. It is determined by clarification which benefit is more important - MINE or OURS? People are split, ambivalent and oppose constantly to themselves. Due to that there are conflicts and difficulties even in strong and stable families.
Contradictions between the family and the personality are natural, which means that their have to be daily solved. In this connection a family attitude is formed and it is superior to individual diverse needs. Integration process "Family vs. personality" goes through a constructive solution of contradictions, which generates a new basis as well for family development as for each single family member.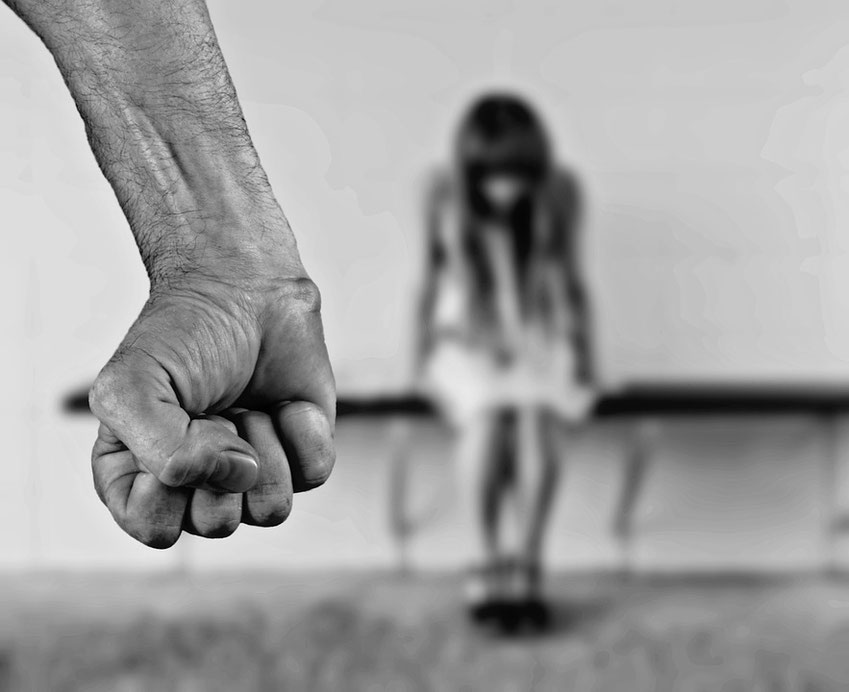 Although our parents love us it does not mean necessarily that understanding, recognition, tenderness and love are in their homes around us. For some of us the daily communication with parents is reduced to quarrels, accusations, nervousness and irritation. It is important to help these families to adjust imbalances of love changing with hatred before children enter into a state of uncontrolled aggression.
A parent-child relationship can often be distorted by worries that do not allow a child to experience competence in different areas of life. It inhibits personal growth. Caring parents inhibit children's independence. They manipulate their own children and try unconsciously to turn them into the highest social objectives, which they themselves dreamed once of. OR parents try to be "good parents" in order to thank themselves for sorrows experienced in their own childhood.
Substituting satisfaction of need means parental satisfaction of their own needs at the expense of a child, which stands for a reason for pathological parent-child relationships. Traumatizing role of a "child is a hope of a family" is related to their parents by identification with the child to compensate parental feeling of inferiority. That is why the requirements for a child grow excessively and depend on their success in a particular field. This is a manifestation of "delegation" when parents reinforce expectations towards children, manipulate them as a part of their "I".
It should be emphasized that unconditional love is a condition of forming well adapted personality. A person, who can give love, must love him/herself without any conditions. Unconditional love implies care of another person, overcoming obstacles, making it unconditional, including peaceful surroundings. It is internal reserve of health and happiness. 
Not having received from parents this precious gift a person can lose an ability to love others and him/herself as well. Because of that, unconditional love in a family is a base of the mental health of its members, which manifests itself in two phenomena, namely:
 Feeling of personal safety.
Sense of competence.
The first one is a root. The second one means the wings of personality. The root originates from providing confidence to a child in form of continuation of support and care. The wings grow as a result of training, encouragement and permission to be independent and going ahead.
Unconditional love is necessary in a family. But it should not affect adversely the development of child competence. Parents give children their time, attention, money and meet their emotional, intellectual and physical needs. Extremely loving parents see children as an extension of themselves. The value of excessive parental love is considered a distortion when parents hold a child beside them. This "over-parenting" has an intense emotional impact on a child and means a parental aspiration to control the child, which leads to interdependence.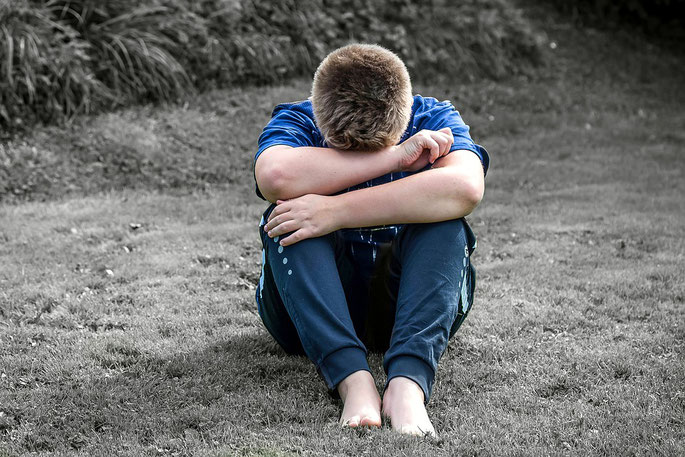 Note, that loving parents accept as well strong as weak traits of their children. These are the grounds which allow to create an educational atmosphere without evaluative judgments, encouraging self-esteem, developing independence, but at the same time with establishing clear boundaries, safe environment for child development. 
When is child's success endangered?
It happens if great parental expectations are on principle unreasonably high. Especially, if "do better" does not correspond to child's capabilities.
Remember: The parental criticism is recorded in the subconsciousness of child's psyche, but the word "but, but, but" causes irritation and distrust. Therefore, consciousness of a child is also sensitive even to the "slight criticism" of parents and as a result these children can form uncertainty over their future lives.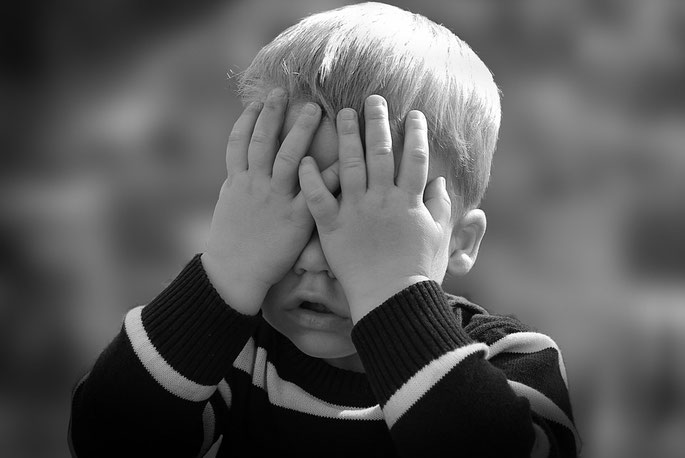 Another reason for the problem of "half-success" with dependent children is that children do not have success skills independent from the parental influence. They are afraid of success, because they cannot undertake responsibility of independence and risk, which is so necessary for success.
The feeling of competence is problematic for them because the faith in our strength grows with the ability to cope with everyday tasks and with overcoming obstacles. 
Therefore, it is important to build skills increasing independence in family relationships. For example, a child can sell ice cream on school holidays or do hiking without parents and others.This achievement reinforces the faith in own capability of successful completion the job. 
Eshner L., M. Myerson indicate traits of dependent parents: 
They feel guilty and anxious when children have problems.
They are in search of problem solving for their children.
They rarely have their own interests and live mostly on interests of their children.
They make for kids even that things, which they can do themselves.
They feel the suffering of children more than children themselves.
They deny the bitter truth about their children, even if it is obvious.
Members of such a family prefer to stay together. On these grounds, mother or father, sister or brother should stay in the vicinity for the comfort of other.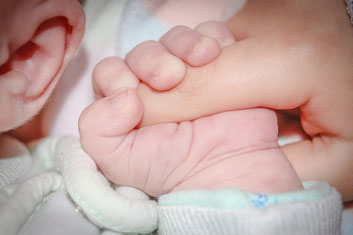 How do care and commitment become dependent love?
Let's consider the process. The boundary between parents and a child as a psychological sovereignty gets unclear in excessively caring families.
These relationships are similar to relationships of people of the same age where the age and role differentiation is not taken into account. For example, a mother and a daughter can be best friends, but mother will always overmaster her daughter. The mother can often trust her son more than her husband and a daughter will support her father more. This can be explained by the fact that the family relationship is destroyed. Needs for recognition, sympathy and support for a child are met by making a child a "partner" and afterwards, by keeping him or her as a "child who needs parental care."
There is a strong family sense as a community in dedicated families. But it is formed by the loss of personal freedom and identity. In families with interdependent love children grow up helpless and dependent. Parents reinforce overprotection and enjoy this state. This dependence is mutual: The parental overprotection causes as much trouble as passive love of children for their parents. Proximity can become so entrenched that there is little room for personal sovereignty. Ambivalence increases by increasing the closeness.
It should be noted that the methods used for this are different, but they all convey the same meaning: "I love you, while you serve as a continuation of myself and of my desires, and if not, I do not love you any more."
In these cases parents can play the role of a servant but not of a mentor. They can speak for the other family members or children can "grasp for parents" and so on. If a child is angry or upset, interdependent parents run to rescue him or her, agree to anything in order to avoid an argument. Such affects threaten the power of parents. A child also learns to change their behavior for gifts and learns to manipulate adults.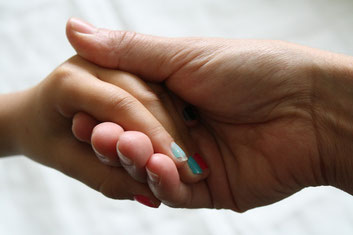 It is possible to get rid of dependent love.
First of all, parents should understand better the features of their own family relationships and the essence of ambivalence in family relationships.
Secondly, they have to take practical steps in order to regulate relations and to achieve the main goals of a harmonious family -
self-worth, competence, success of each member.
         Enjoy happiness in your family!
                        Live Stylish!
                        Stay Healthy!
                          Eat Organic!
                           Be Natural!