Although Belgium is a small country, its specialties are known throughout Europe. The Belgian food is renowned especially for Liege waffles, chocolate, beer and, of course, french fries.
The elevated Belgian cuisine is mainly influenced by the French cuisine of the neighboring country. Traditionally, there are regional food traditions in the French-speaking part of Belgium Wallonia, and Flanders, where Dutch is spoken.
Very different the Belgian cuisine is also due to the regional imprints of landscapes. In the Ardennes you eat, for example, very much wild meat. On the Belgian coast are fish dishes more known. Rural cuisine of Belgium is rather natural and rich in sausages and potatoes.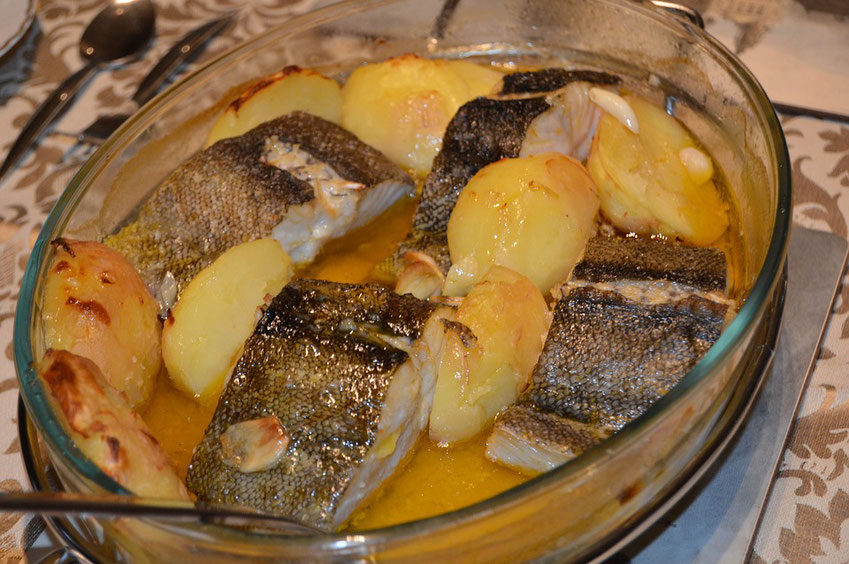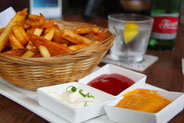 The world's famous French fries come also from Belgium. These potato sticks are a side dish to almost any dish like meat, fish or vegetables. But they are slightly thicker than in Germany and than in other countries.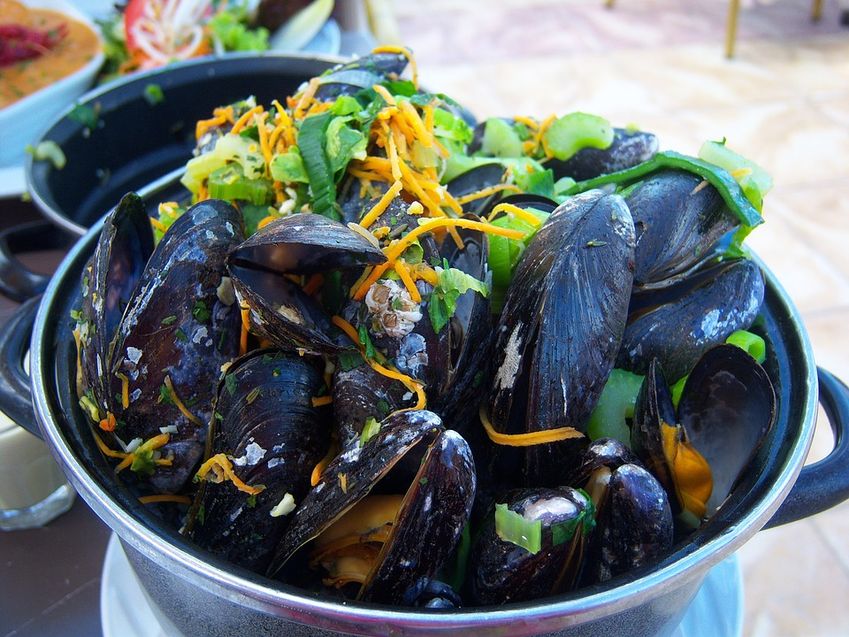 Among other fishes mussels in different variations cooked in white wine Mussels à la crème are especially popular.
In addition to classic fish such as flatfish, plaice, flounder and mackerel, there is also, for example, typical sea fish such as a codfish.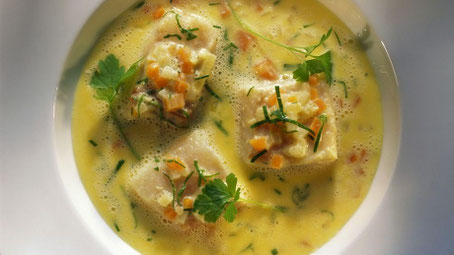 A traditional dish in the Flemish region is Waterzooi. 
Waterzooi is a stew in many variations with vegetables, fish or chicken. The stew is traditionally related to crème fraiche or breadcrumbs.
From the Flemish Region come also many classic asparagus dishes, for example, dishes with potatoes and ham. Throughout                                                                                        Belgium you can eat soups as starters.
The picture is taken from: http://www.urlaubsziele.com/magazin/artikel/418/


Because Belgium is a traditional beer-country, there are many dishes with beer prepared. For example, one of the national dishes is a stewed rabbit with beer. For it the Belgian special beer Geuze is used.
Also beef goulash or pork stewed in beer called Carbonade Flamande are very delicious and popular in Belgium.
Belgium is also known for its numerous cheese specialty, such as Belgian soft cheese Herve from the Province of Liège.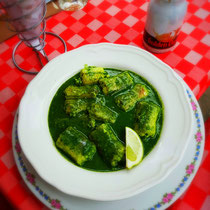 In fact, meal of eel is considered a Belgian delicacy.
We suggest to you a recipe of Eel in green sauce (Anguille au Vert). 
Ingredients
1.5-2 kg eels, skinned, cleaned, sliced
1 / 4-3 / 4 glasses water
3-4 pcs. egg yolks, lightly beaten
2 pcs. lemon, strained
20 g butter
3/4 cup white wine
Herbs (mint, sage, chervil, parsley and sorrel), chopped
Directions
Take small eels. Remove the head, skin, or rather pull off its stockings. For that cut slightly the skin at the base of the eel's head.
Cut the eels into pieces of about 5-7 cm.
Then, put them in a frying pan with little melted butter and season the fish with salt and pepper.
Chop up spicy herbs - mint, sage, parsley and sorrel.
Add the herbs to the fish, cover the frying pan with a lid.
Reduce the fire and boil all for about 15 minutes.
Afterwards, pour the white wine and 1/4 cup of water. This liquid should cover the fish completely.
Further, boil the eel on a low heat for 10-12 minutes.
Subsequently, remove the frying pan from the cooker and put the fish onto a plate.
Mix 3-4 of the egg yolks with the juice of two large lemons and stir everything in the sauce in the frying pan until the sauce has thickened.
Finally, put the fish in the sauce so that it completely covers the fish. Anguille au Vert

 

is ready to serve.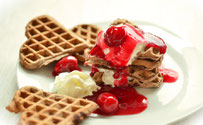 Additionally, the Liège waffles are very popular in many regions of Belgium.
Waffle dishes were known very early in France and in the Netherlands. First evidence of waffle irons were found in France and Belgium from the 9th century. 
Also Belgian chocolate has a long tradition. There is a wide variety of top chocolate brands - from Godiva to Côte d'Or, from Leonidas to Neuhaus. Your can explore here the world of pralines, chocolate bars and truffles in different flavours.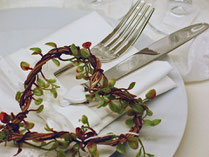 Enjoy your meal in Belgium!
                      Live Stylish!
                     Stay Healthy!
                       Eat Organic!
                        Be Natural!